Behind the Scenes | Richmond Weddings Magazine Summer/Fall 2022 Cover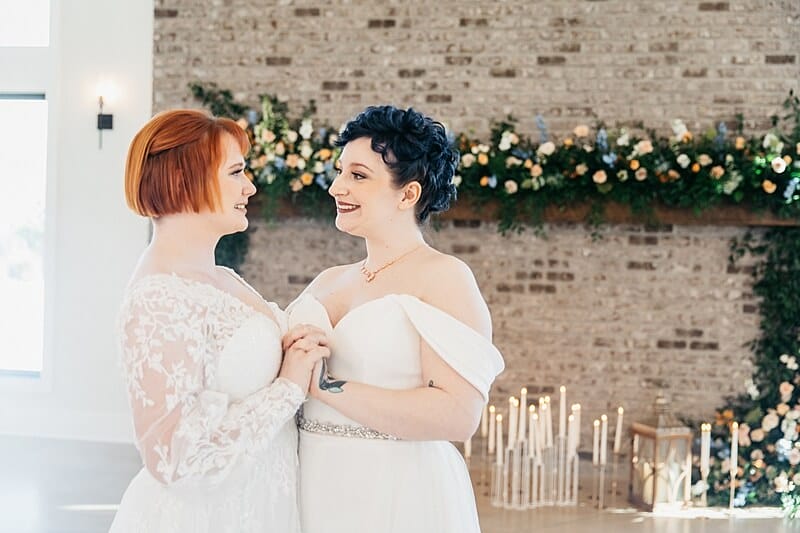 Behind the Scenes of our Issue 63 Cover Shoot
When Amye with Richmond Weddings™ and Kirsten with Ashe Co Weddings spoke about their vision for the cover, Kirsten knew right away that Kayla (left) and Ajah (right) and would be the perfect fit! Ajah was the former roommate of Karlo, one of the videographers with Ashe Co Weddings. Oakdale in Ashland provided a beautiful backdrop and Vogue put together the most stunning floral arrangement for the mantle as well as table centerpieces. When we went to the gown fitting a few days before the shoot, Sharon at Tiffanys had some options pulled for us. The pant suit was the first thing Ajah tried on and it was the perfect fit. Then, when Kayla tried on the first gown we all knew immediately that there was no need to try on anything else!
Amanda and Tonna with Amanda M Perry – Hair and Makeup jumped right in to get the ladies camera ready!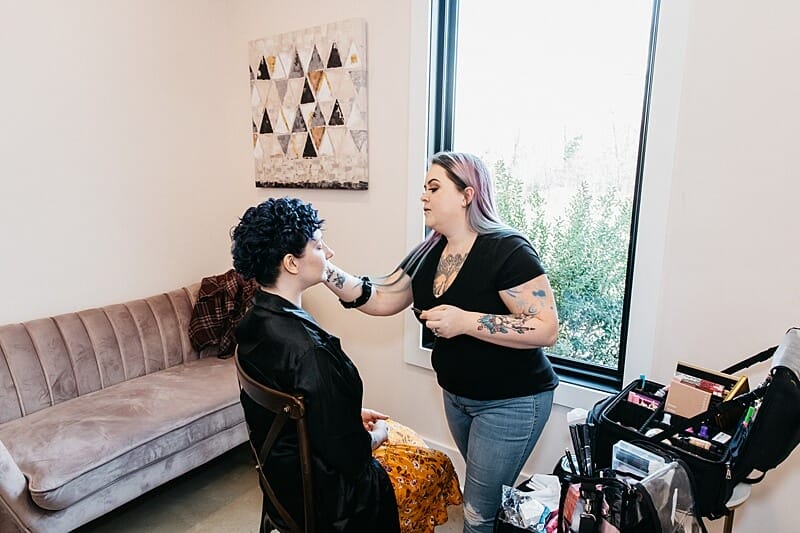 Papeterie Fine Stationery and Gifts located in Bon Air has the best selection and service in Richmond! Holly pulled together the perfect pieces for us!
Videographers Karlo and Zadie with Ashe Co Weddings working together to get the perfect footage. See the full video here.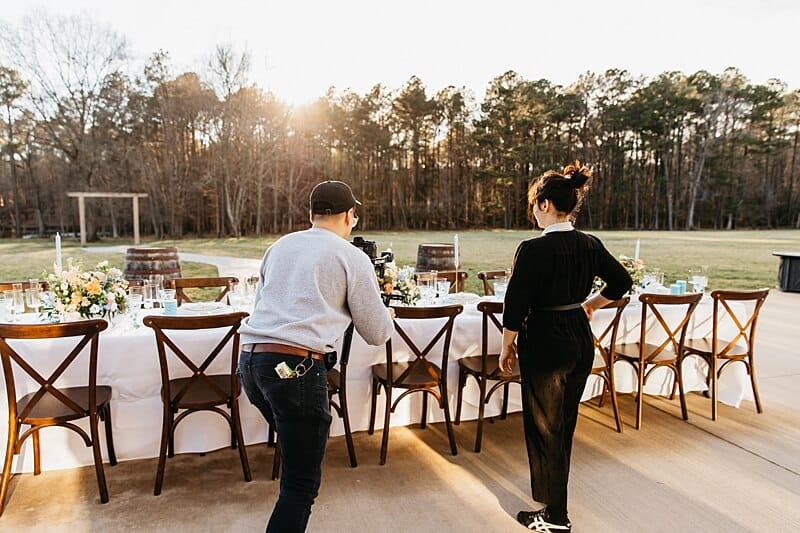 The linens, flatware, plates and glasses combo from Rent-e-Quip were like a Pinterest board that came to life! Kirsten with Ashe Co Weddings pulled this look together and we were all obsessed!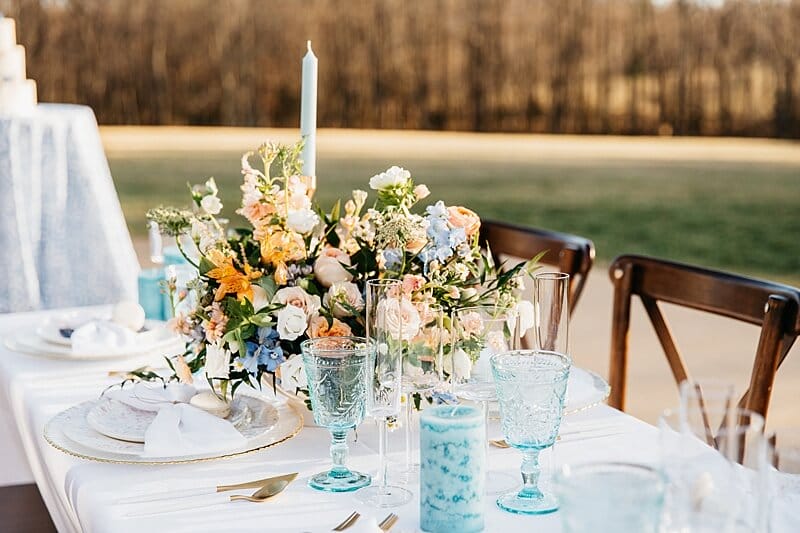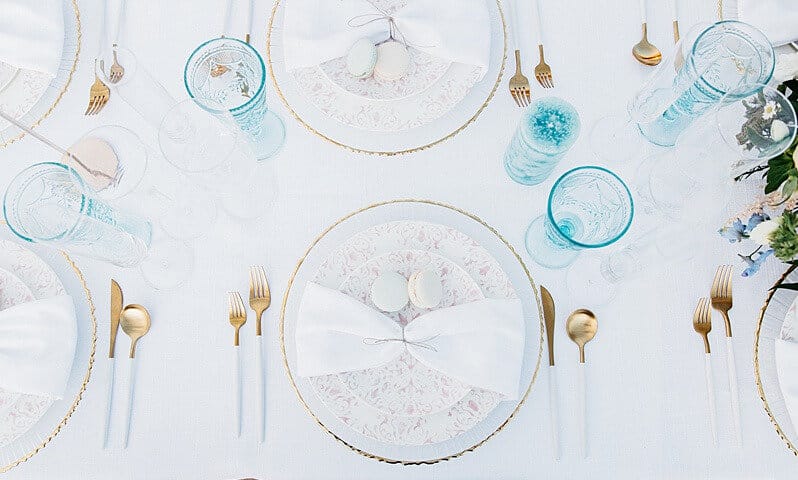 ---
Venue: Oakdale | Florist: Vogue Flowers | Hair/Makeup: Amanda M Perry | Stationery: Papeterie | Gowns: Tiffanys Bridal | Wedding Coordination: Ashe Co Weddings | Photography: Ashe Co Weddings – Lead: Kirsten Guthrie | Video: Ashe Co Weddings – Lead: Karlo & Zadie Coloso | Fog Machine: Ashe Co Weddings – Lead: Brandon & Kellie  | Table Setup: Rent -E- Quip | Cake & Macaroons: Brick House Bakery
Venue Details
Oakdale: 13497 Ashland Rd, Ashland
Gown Details
Pant Suit: 311-74562 Mori Lee ($925.00), Over Skirt ($300), Belt – Essence ($280); Available at Tiffany's Bridal
Dress: 105-74698 Sincerity ($1300); Available at Tiffany's Bridal
Hair & Makeup Details
Hair and makeup by Amanda M Perry
Flower Details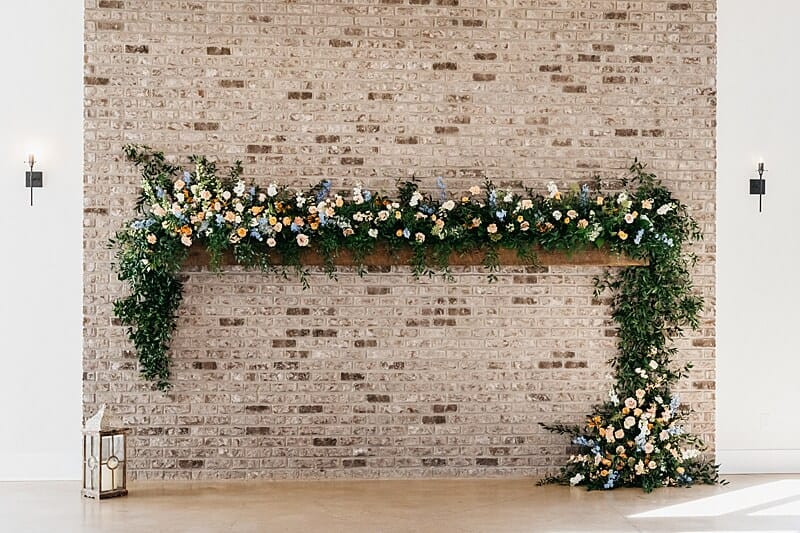 Floral provided by Vogue Flowers
Fog Machine Details
Fog Machine provided by Ashe Co Weddings ($100 per hour)
Table Setup Details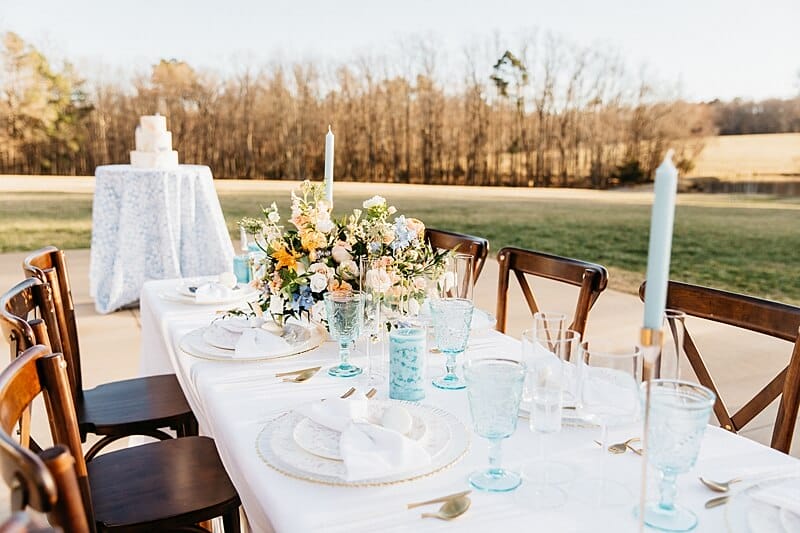 Chairs, linens, flatware, plates, & glasses available from Rent -E- Quip
Stationery Details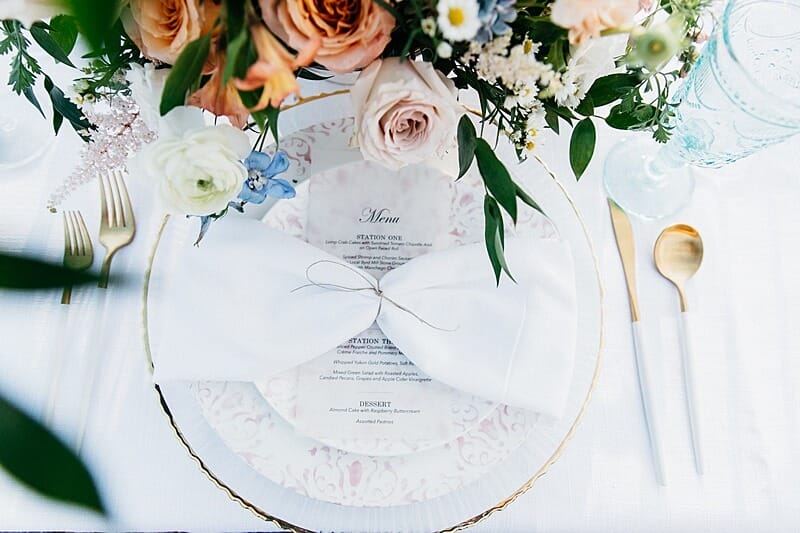 Stationary by Papeterie
Cake Details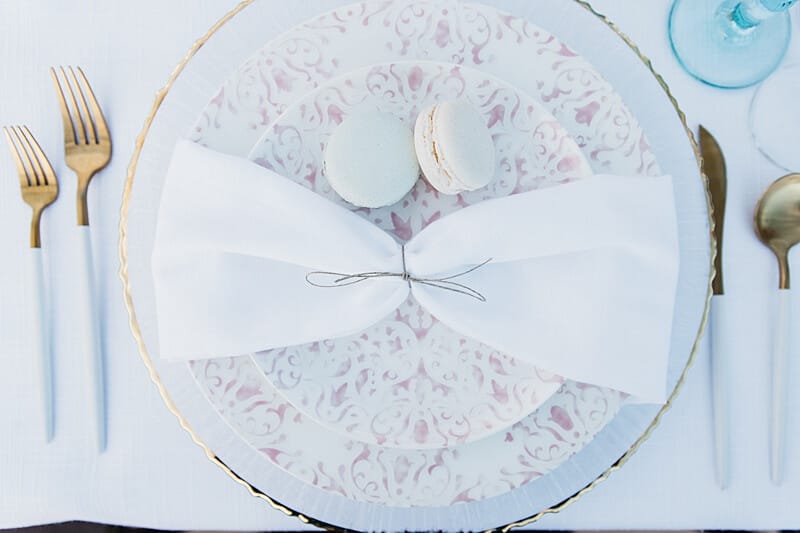 Cake & Macaroons by Brick House Bakery